Et godt indeklima
Der er mange faktorer, som spiller ind på et rent og godt indeklima. Først og fremmest handler det om dit eget udgangspunkt. Find ud af hvilken situation dit indeklima befinder sig i ved at navigere her forneden. Vi kan hjælpe dig til et bedre indeklima, uanset hvilken situation du finder dig i. Herunder finder du information om, hvordan astma og allergier er påvirker dit indeklima, og hvordan vi med vores Roboclean kan hjælpe dig til et sundt og godt indeklima.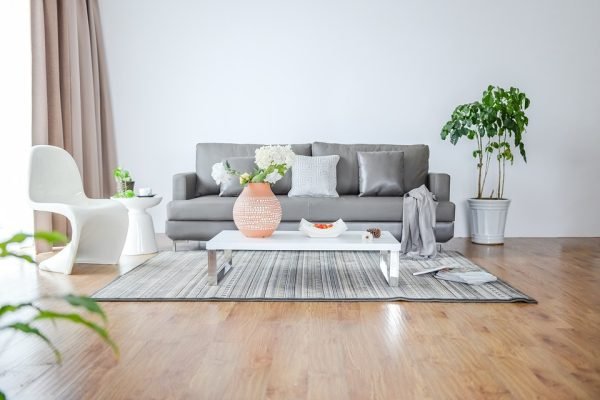 Astma og et sundt indeklima
Astma er en kronisk lungesygdom, som irriterer dine luftveje. Årsagen til du oplever problemer med at trække vejret skyldes, at din slimhinde hæver sig, og medvirker til at luftrørene trækker sig sammen. Derfor oplever du åndenød, hoste, og hvæsende/ pibende vejrtrækning. Lider du af astma er det ekstra vigtigt med et godt indeklima, og at du er ekstra opmærksom på det.
Hvordan ved du, om du har astma?
I Danmark er der ca. 300.000 voksne med astma, hvor hovedparten af dem, der har astma har enten høfeber eller helårssnue. Her er de typiske tegn på, du har astma:
– Hoste med slim
– Ubehagelig oplevelse af at få for lidt luft (åndenød/vejrtrækningsbesvær)
– Hvæsende eller pibende vejrtrækning
– Brystsmerter (trykken i brystet)
Hvordan forebygger du astma?
For at undgå og nedsætte risikoen for astma anbefaler vi, at du undgår følgende såvidt muligt, for at få et sundt indeklima:
Vi hjælper astmatikere til et godt indeklima
Vores Roboclean kan gøre alt det hårde arbejde for dig – og mere til. Vi garanterer dig et godt indeklima, hvis du benytter vores Roboclean SPLUS. Kontakt os her og lad os forebygge din astma.
12 gode råd til at forebygge astma
Tobaksrøg/rygning
Kæledyr
Pollen
Støvmider
Luftforurening i hjemmet eks. stearinlys
Brændeovne og pejs
Uregelmæssigt skiftning af støvsugerposer, motorfiltrer og udluftningsfiltrer.
Madlavning herunder mados
Duftlys
Parfume og hårspray
Ikke at lufte ud regelmæssigt
Undgå fugt i hjemmet
Et godt indeklima hjælper på din astma
Disse symptomer opstår i et komplekst sammenspil mellem det miljø, du er vokset op i og omgiver dig med (f.eks. luftforurening, rygning, kosten) og ens gener. Det vil sige, at du har en større mulighed for at blive udsat for en allergisk reaktion end andre, i tilfælde af, at dine forældre eller søskende har eller har haft allergi. Til trods for det, så udvikler nogle mennesker en allergi, selvom ingen i familien har det. De typiske allergener i boligen kommer fra husstøvmider, pollenallergi og kæledyrsallergi. Alle disse kan påvirke et rent indeklima.
Lad os hjælpe dig med at forebygge dine allergier
Vores RoboClean kan gøre det hårde arbejde for dig, og hjælpe dig til et godt indeklima. Den er ECARF certificeret via videnskabelige undersøgelser. Kontakt os og lad os hjælpe dig med at forebygge dine allergier.
Hvordan påvirker husstøvmider et rent indeklima?
De er små og hvide, og du kan normalt ikke se dem, da de måler fra 0,1 til 0,6 mm. De stortrives særligt bedst i et hjem med varme og fugtige omgivelser. Husstøvmider lever af hudskæl og afstødte hår fra mennesker og dyr, som findes i store mængder i sengen. Derfor er det utrolig vigtigt, at du lufter ud 3 gange om dagen af 5 minutter ellers kan det påvirke dit indeklima meget.
Hvordan ved du, om du er ramt af husstøvmideallergi?
Cirka 200.000 danskere er ramt af husstøvmideallergi. Hvis du har allergi over for husstøvmider, kan du få symptomer som tilstoppet næse, hoste, pibende vejrtrækning, brystsmerter, eksem, snue og øjenkløe (røde øjne). Disse symptomer forværres ofte ved ophold i sengen og ved rengøring. Det er muligt, at dine symptomer forværres hvis du gør rent, eller ligger i sengen, fordi allergenerne bevæger sig rundt og kredser omkring dig.Hvis du har fået konstateret husstøvmideallergi, er det vigtigt, at undgå og nedbringe antallet af husstøvmider i dit hjem. Som tidligere nævnt, så gør du dette ved at give dem dårlige livsbetingelser, ved hjælp af en lav luftfugtighed og et tørt indeklima i dit hjem.
Sådan forebygger du husstøvmider
Husstøvmiderne samler sig i store mængder, og optager fugt gennem huden, og er derfor afhængige af høj luftfugtighed. Derfor kan du forebygge husstøvmiderne, hvis luftfugtigheden i dit hjem er lav. Hvis du lider af husstøvmideallergi, kan du heldigvis med en række af tips og tricks mindske antallet af husstøvmider for at gøre din hverdag lettere. Her er samlet gode råd til at tage kampen op i mod husstøvmider:
Hold en temperatur på mindst 20 grader i soveværelserne, for at få luftfugtigheden ned.
Du skal være omhyggelig med at udlufte efter bad og madlavning.
Du skal lufte ud flere gange dagligt med gennemtræk i 5-10 minutter.
Du skal støvsuge dine madrasser.
Du skal undlade at rede din seng lige efter, du har sovet, da husstøvmider trives i fugtige omgivelser.
Fjern alle ting under din seng, da de er med til at samle støv
Lad os hjælpe dig med at stoppe husstøvmider
Vores Roboclean SPLUS kan gøre det hårde arbejde for dig, og hjælpe dig af med husstøvmider. Modsat en traditionel støvsuger, så renser den i dybden. En almindelig støvsuger blæser rent faktisk en stor procentdel af støvet tilbage i luften. Dette gør Roboclean SPLUS ikke! Den er baseret på et vandfilter, som fanger alt støvet og ikke mindst husstøvmiderne. Lad os stoppe husstøvmiderne for dig. Kontakt os her og book en fremvisning af Roboclean.
Hvad er pollenallergi?
Pollen er blomsterstøv, der spredes som et led i planternes bestøvning. Pollen kan hos forskellige mennesker forårsage en reaktion som kan udvikle sig til et allergisk anfald. Dette er også bedre kendt som pollenallergi. Pollenallergi er blandt de mest udbredte og almindelige allergier i Danmark og ca. en halv til en hel million danskere lider af allergien. Pollen befinder sig i luften og bevæger sig ved hjælp af vinden eller insekter, som flytter rundt på de små bestøvede korn. Pollenkorn er så små, at du ikke kan se dem med det blotte øje og der er så mange af dem, at man i pollensæsonen, umuligt kan undgå dem.
I Danmark strækker pollensæsonen sig over flere måneder. Ofte allerede fra januar og fortsætter helt ind i oktober. I pollensæsonen kan du som allergiker ikke slippe fra allergien.
Lad os hjælpe dig med at forebygge pollen
Med vores Roboclean kan du sige farvel til pollen indenfor. Den kan gøre det hårde arbejde for dig, og hjælpe dig til et bedre indeklima. Kontakt os og lad os hjælpe dig.
Hvad er kæledyrsallergi?
I Danmark er det vores pelsede kæledyr med, som giver os allergi og det er derfor vigtigt at have et sundt indeklima. Hvis du f. eks. er allergisk over for katte, er det dog ikke kun pelsen, men også dens spyt, blod, afføring og urin du ikke kan tåle. De typiske symptomer på kæledyrsallergi er oftest kløende og løbende næse, og røde øjne.
Kæledyr der giver dig allergi
De typiske kæledyr som kan give dig allergi er: Katte, hunde, heste, køer og små gnavere, som bliver holdt som kæledyr indendørs som f. eks. mus, rotter, hamstere, kaniner og marsvin. Det er set at burfugle også kan give allergier. Desuden kan krybdyr, skildpadder, padder og akvariefisk også forårsage allergener. Dette hører dog til sjældenhederne.
Husk, at én allergi ofte kan lede til flere. Dette betyder, at hvis du f. eks. er allergisk overfor hunde, så betyder det nødvendigvis ikke, at du er allergisk overfor katte. Dog vil du have en højere risiko for udvikle allergi overfor andre dyr, specielt hvis du er i kontakt med dem på daglig basis.
Forebyg din kæledyrsallergi med et bedre indeklima
Vores RoboClean kan gøre det hårde arbejde for dig, og hjælpe din kæledyrsallergi til et bedre og rent indeklima.